NIE is needed for any relationship with the Spanish Government. If buying real estate the notary will ask you the NIE. When setting up a company in Spain the company registre and the notary will ask for the NIE. When paying taxes in Spain NIE is needed.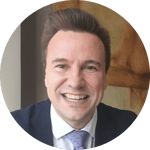 Written by Josep Conesa
Labor and bankruptcy lawyer
With regards to the NIE Number the NIE application has to be submitted in person by the applicant at this Consular Section of the Spanish Embassy in your city or capital.
The NIE application fee is 9,74 € and it is paid in cash at this Consular Section. The form "Modelo 790" for the payment of the fees has to be filled at this Consular Section as well. https://sede.policia.gob.es/Tasa790_012/
The application form EX-15 (Modelo EX-15) to apply for the NIE number is available at the following link:
https://extranjeros.inclusion.gob.es/ficheros/Modelos_solicitudes/mod_solicitudes2/15-Formulario_NIE_y_certificados.pdf
It must be filled up in Spanish language online. The date written in the EX-15 form should be the day you will apply for the N.I.E. number at this Consular Section.
The application form must be accompanied by a copy of the biographical page of the passport containing the holder's information (EU citizens can provide a copy of their identity card), and the documentation providing proof of the economic, professional or social interests justifying the application.
How long does it take the NIE
Once the process is initiated it takes approximately 8 to 12 days to get your NIE number valid for 3 months. Once it expires an extension can be asked if needed.
Experts for expats. English and French speaking lawyers and advisors in Spain:
If you need any help for your business in Spain feel free to contact our specialists:

Link to Conesa Legal advisors